We buy and sell New and Used Cantilever Racks. Used Inventories change rapidly – please contact us if you do not see what you are looking for.
New Medium Duty Cantilever Racking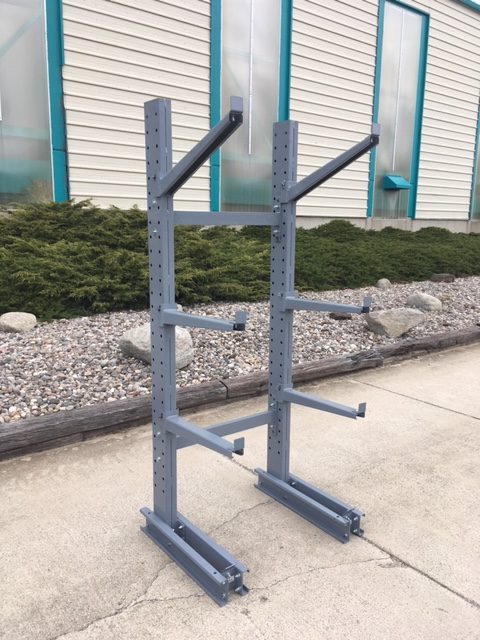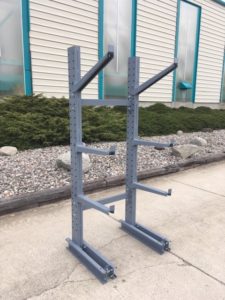 New Cantilever Racking
8' and 12' Towers
24" arms (angled and flat)
48" arms (flat)
36",42", 48" spacers
Please Contact For More Info
Surplus Structural Cantilever Rack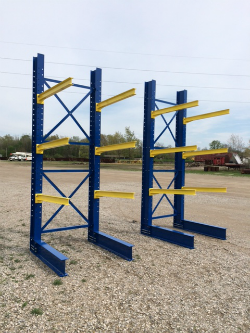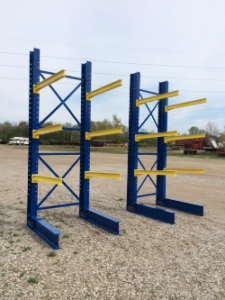 12' and 16' tall Single or Double-  sided uprights available. 11,640#  per side plus base.
48" Arms(2750#/arm)
60" (2100#/arm)
48", 60" and 72" Cross Bracing
Please Contact For More Info
Used Heavy Duty Cantilever Rack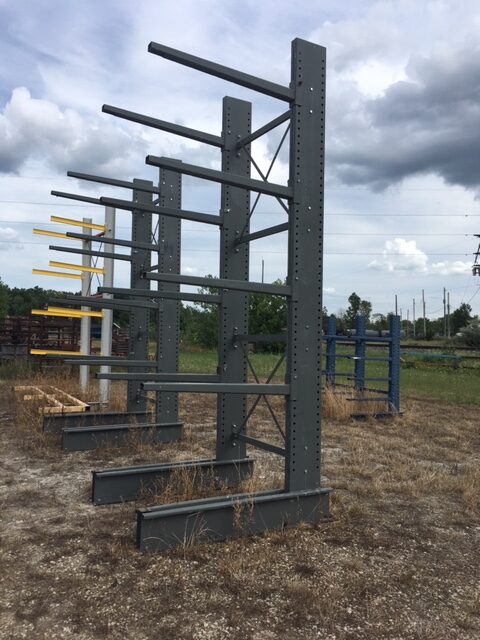 Used MECO - 16' x 60" single sided (60" center to center) @ Sold Out
Used Structural -  16' x 48" (72" center to center) @ Sold Out
Used MECO - 8' x 48", Heavy Duty @ Sold Out
Used Secure Pin Cantilever - 3 column 16' x 60" single sided (60" center to center) @ Sold Out
Please Contact For More Info